A man tries to roll himself a cigarette...
Un uomo cerca di prepararsi una sigaretta…
"Piccolo gioiello che gioca sul sottile confine tra comicità e tragedia"
(Premio Miglior Soggetto al Corti & Cigarettes Film Festival, Roma, 2010)
cast SERGIO BINI BUSTRIC, WERTHER GERMONDARI
direction WERTHER GERMONDARI MARIA LAURA SPAGNOLI
script WERTHER GERMONDARI 
photography GIUSEPPE SCHIFANI (A.I.C.) 
editing MARIA LAURA SPAGNOLI 
art director LUISA TARAVELLA 
sound ALESSIO COSTANTINO
production W. GERMONDARI, G. SCHIFANI & M.L. SPAGNOLI
Festivals (selection):
Alpe Adria Film Festival, Trieste, Italy, 2005.
Rotterdam International Film Festival, 2005.
Las Palmas de Gran Canaria Int.F.F., Spain, 2005.
Babel Festival, Ostadetheater, Amsterdam, Holland, 2005.
Alpinale Film Festival, Bludenz, Austria, 2005.
Int. Bunker Film Festival in Ciaixe, Ventimiglia, Italy, 2005.
Ismailia Film Festival, Egypt, 2005.
Amiens Film Festival, France, 2005.
Rencontres International Paris/Berlin, 2005.
Siena International Short Film Festival, Italy, 2005.
Biennale del Cinema per la Pace, Pisa, Italy, 2005.
Mediterranean Festival of New Film, Larissa, Greece, 2006.
Cyprus International Film Festival, Nicosia, Cyprus, 2006.
Festival des Très Courts, Paris, France, 2006.
Festival Int. de Cine, Huesca, Spain, 2006.
Cineporto Film Festival, Roma, Italy, 2006.
Malescorto, 7° festival internazionale di cortometraggi, Malesco, Italy 2006.
Anonimul Int Film Festival, Sfantu Gheorghe, Romania, 2006.
13th Oldenburg International Film Festival, Germany,  2006
3rd festival Images en Vues, Îles de la Madeleine, Quebec, Canada, 2006.
Festival Chileno Internacional del Cortometraje De Santiago, 2006.
Carmona Film Fest 2006, Spain.
Mid-Ulster Film Festival, Strabane, Tyrone, Northern Ireland, UK, 2007.
International Short Film Festival, Detmold, Germany, 2007.
Festival Internacional de Curtas Metragens de Évora, Portugal, 2007.
30ª Edición de la Semana Int'l del Cortometraje de San Roque, Spain, 2008.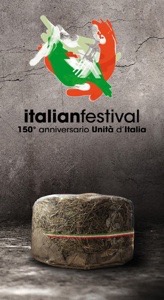 4° Cort'o Globo Film Festival, Angri, Italy, 2008.
V Festival Int. de Cortometraje, Cusco, Perù, 2008.
Amarcort Film Festival, Rimini, Italy, 2009.
Short Film Nights, Exeter, Great Britain, 2009.
L'altro Corto FF, Roma. Italy, 2010.
Corti & Cigarettes Film Festival, Roma, Italy, 2010 (Best Script Prize).
Corto su di te, Tivoli, Italy, 2010.
Bang! Short Film Festival, Nottingham, UK, 2010.
CortoVillese, Villa di Serio, Italy, 2010.
KAN Film Festival, Wroclaw, Poland, 2011.
Italian Festival, Oslo, Norway, and Reykjavìk, Island, 2011.
Lago Film Fest, Revine Lago, Italy, 2011.
Deep Fried Film Festival, Coatbridge, UK, 2011.
Cinefort FF, San Giorgio La Molara, Italy, 2011.
Cort'Ap, Benevento, Italy, 2012.
5° Festival Frammenti, Appignano del Tronto, Italy, 2012.
Armeggiamenti, solo exhibition, Ospizio Giovani Artisti, Roma, Italy, 2013.