A prickly situation...
Una situazione spinosa…
Episode of the long feature film 'Sex Equo'. This in turn is part of the project 'Tractatus logico-phileroticus'.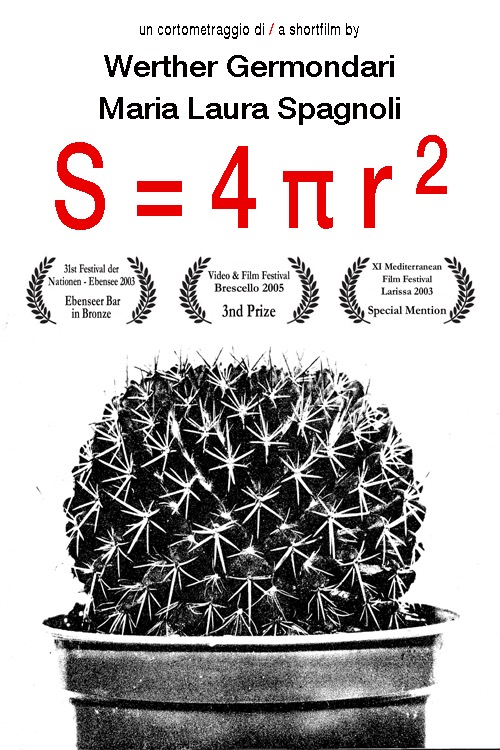 script, scenography, production, direction WERTHER GERMONDARI, MARIA LAURA SPAGNOLI
cast FABIO ROSI, MARIA LAURA SPAGNOLI, MONICA LIGUORO, WERTHER GERMONDARI
cinematography LUCA COASSIN
editing ALESSANDRO CORRADI
sound FABIO MELORIO
costumes PATRIZIA PONTESILLI
Awards:

Bar in Bronze, 31st Festival der Nationen, Ebensee, Austria, 2003.

Special Mention, Larissa Mediterranean Film Festival, Greece, 2003.

3rd Prize, Brescello Video & Film Festival, Italy, 2005.

Festivals (selection):

46th Valladolid IFF, Spain, 2001.

Festival IFF d'Amiens, France, 2001.

6th Siena ISFF, Italy, 2001.

Bradford IFF, Great Britain, 2002.

Genova Film Festival, Italy, 2002

17th Odense Film Festival, Danmark, 2002.

Larissa Mediterranean FF, Greece, 2003.

Cambridge IFF, Gran Bretagna, 2003.

Lousanne UndergroundFF, Switzerland,2004.

Babel Festival, Ostadetheater, Amsterdam, March 2005...