"Everything is flowing...or maybe not. Could it just be possible that human passion can be transferred to the world of things? What is happening right now as the camera focuses in on rhythmically moving high heels and fancy socks? A couple are enjoying themselves on the office couch, while, for 80 seconds in realtime, global communications loudly grind to a halt at their interfaces" (53.Mannheim-Heidelberg IFF, 2004)
"Una coppia termina il proprio rapporto sessuale in sincrono con il proprio mondo tecnologico…"
Episode of the long feature film 'Sex Equo'. This in turn is part of the project 'Tractatus logico-phileroticus'.

cast   MARIA LAURA SPAGNOLI  WERTHER GERMONDARI
script, direction WERTHER GERMONDARI 
photography GIUSEPPE SCHIFANI (A.I.C.)
editing MARIA LAURA SPAGNOLI
art director LUISA TARAVELLA
sound ALESSIO COSTANTINO
production  W.GERMONDARI, G. SCHIFANI, M.L SPAGNOLI (commissioned by the Rotterdam International FF)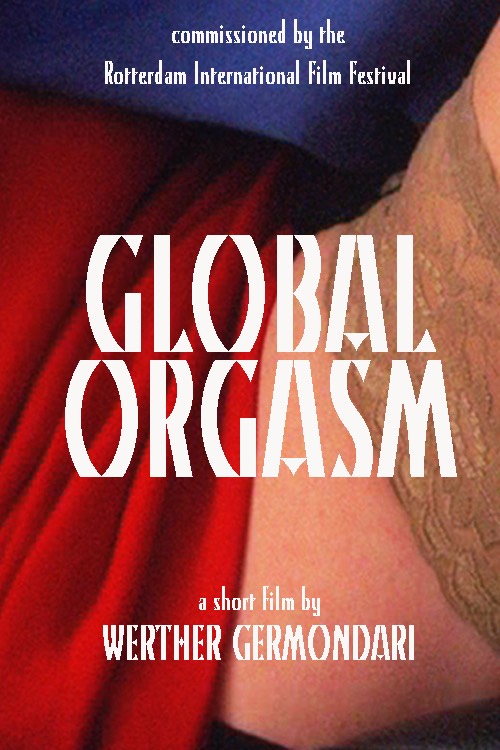 screenings:
33rd Rotterdam International Film Festival, Holland, 2004
Arcipelago, 12° Fest. Int. di Cortometraggi, Roma, Italy, 2004
55° Mostra Internazionale del Cortometraggio, Montecatini, Italy, 2004
Premio Amidei, Gorizia, Italy, 2004
14a Semana de Cine Experimental de Madrid, Spain, 2004
26e Festival International Cinéma Méditerranéen Montpellier, France, 2004
53rd International Filmfestival Mannheim-Heidelberg, Germany, 2004
9° Festival Internazionale del Cortometraggio, Siena, Italy, 2004
Babel Festival, Ostadetheater, Amsterdam, Holland, 2005.
Le Festival des Très Courts, Paris, France, 2005
Lucania Film Festival, Pisticci, Italy, 2005
VIII Certamen Intern. de Cortometrajes del País del Bidasoa, Spain, 2005
SediciCorto, Forlì, Italy, 2005.
AsoloArtFilmFestival, Italy, 2005.
Sonar International Short Film Festival, Agliana, Italy 2006
Cortisonici, Varese, Italy, 2006.
Cyprus International Film Festival, Nicosia, Cyprus, 2006.
Fair Play, Teatro Augusteo, Salerno, Italy, 2006.
27th Int. Cinematographers FF "Manaki Brothers", Skopije, Macedonia, 2006.
4th Torun Film Festival, Poland, 2006.
Tirana International Film Festival, Albania,  2006
San Roque FF, Spain, 2007.
ALTER-NATIVE 15 Int.Short Film Festival, Targu Mures, Romania, 2007.
Festival del Cortometraggio, Lenola, Italy, 2008.
Film and Art Festival - Two Riversides,Kazimierz Dolny, Poland, 2008.
Cortintesta short film festival, Frascati, Italy, 2008.
Corto su di te, Tivoli, Italy, 2010.