A man, wearing a female dress, has just moved into his new home when his hot female neighbor rings the door bell… prequel of 'Fuckough'.
The video is part of the 'Tractatus logico-phileroticus' project.

Screenings: Nachtschatten BDSM/Fetish IFF, Munich, Germany, June 2019; 16° SediciCorto IFF, Forlì, Italy, October 2019; Nudità/Nudity, group exhibition, OGA, Roma, Italy, October 2019; XIII L'Aquila Film Festival, L'Aquila, Italy, November 2019; Porretta Film Festival, Italy, December 2019; Bunter Hund ISFF, Munich, Germany, March 2020; Athens Porn FF, Greece, May 2020 (porn version).
production and direction: WERTHER GERMONDARI, MARIA LAURA SPAGNOLI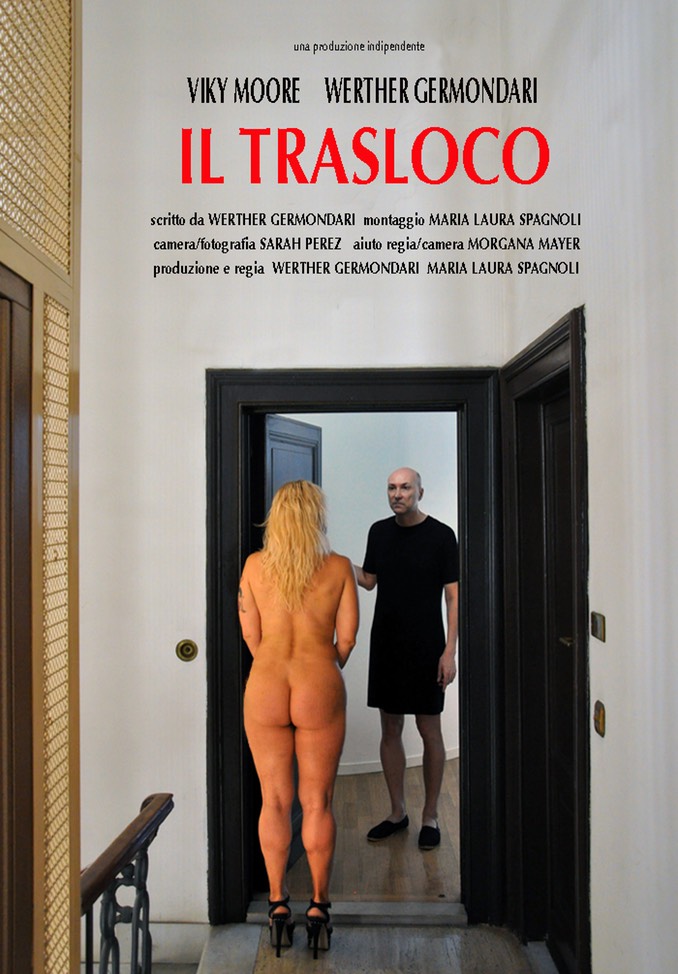 with: VIKY MOORE, W.GERMONDARI
script/art direction: WERTHER GERMONDARI
editing/sound: MARIA LAURA SPAGNOLI
dop/camera: SARAH PEREZ
camera: MORGANA MAYER