"Italian machos show their best side, and hence also their worst. Two men, each holding a bunch of flowers, are standing side by side on the corner of the street. Both on their own, they are waiting for someone. Then their wait gradually changes as they subtly and with increasingly treachery challenge each other's pride". (Rotterdam International Film Festival 2000)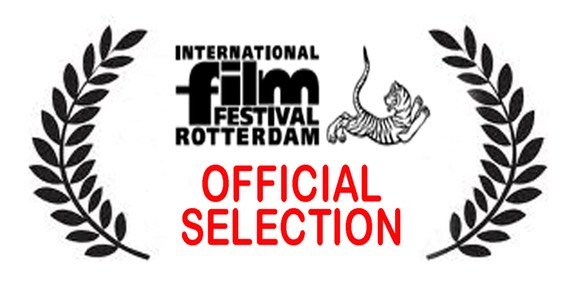 Awards (selection): Audience Prize, Festival Internazionale del Cortometraggio, Trevignano, Italy, 1999; Audience Prize, Vandome Film Festival, France, 1999; 3rd Prize, Larissa Mediterranean FF, Greece, 2000.
Festivals (selection): Europe in Shorts VI, 2000; Arcipelago8, Roma, Italy, 2000; N.I.C.E. New Italian Cinema Events, New York, San Francisco, USA 2000;  V Rassegna di  Cortometraggi d'autore, Colle Brianza, Italy; 5e Festival Int. de Films 'Rèsistances', Foix, 2001; Italian Short Films, Istituto Italiano di Cultura, New Delhi, India, 2010.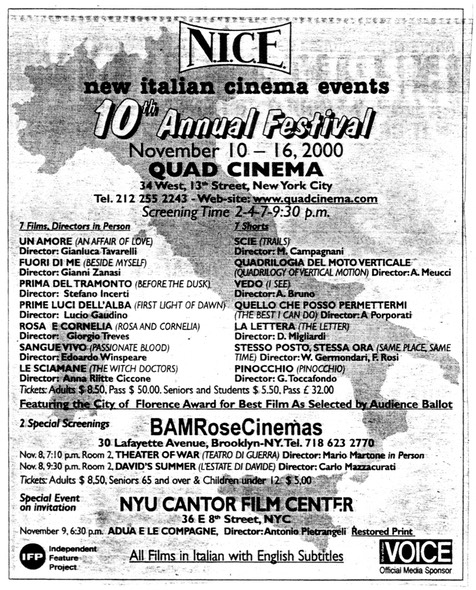 -----------------------------
cast CHIARA CONTI, GIOIA SPAZIANI, IGNAZIO OLIVA, FABIO ROSI
screenplay / direction   FABIO ROSI, WERTHER GERMONDARI
scenario FABIO ROSI
cinematography  WERTHER GERMONDARI
editing  ALESSANDRO CORRADI
art direction  BRUNO MELAPPIONI, PATRIZIA PONTESILLI
sound  MARICETTA LOMBARDO
assistant directors  MARIA LAURA SPAGNOLI