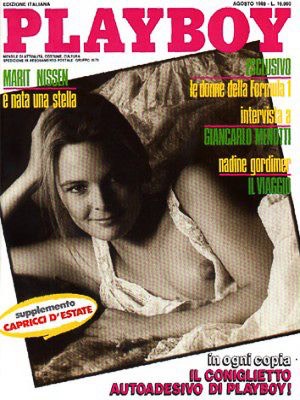 "A man falls for a woman in the underground. But it's going to take a lot of work to get her into bed. A light-hearted film about bisexuality, is that possible? Yes, it is". (Rotterdam International Film Festival 2001)
The video is part of the 'Tractatus logico-phileroticus' project.
cast: MARIT NISSEN, WERTHER GERMONDARI, BOBBY RHODDES, MARIA LAURA SPAGNOLI
script, production, direction; WERTHER GERMONDARI, MARIA LAURA SPAGNOLI
photography LUCA COASSIN
editing ALESSANDRO CORRADI
sound  FABIO MELORIO
music   CRISTINA MAJNERO, ROBERTO STANCO
costumes  PATRIZIA PONTESILLI
lst ass.director  DANIELE FALLERI

festivals (selection): THE WORLD FILM FESTIVAL, Montreal, 2000; Drama Short Film Festival, Greece, 2000; 5th Siena Short Film Fest., Italy, 2000; Degenere FF, Rimini, Italy, 2000; 15th Brussels Gay & Lesbian FF, 2001; 30TH ROTTERDAM IFF, Holland, 2001; Cinema Gaylesbico FF, Milano, Italy, 2001; Genova Film Festival, Italy, july 2001; Flanders Int. Film Fest., Ghent, Belgium, 2001; Barcelona Gay & Lesbian FF, Spain, 2001; Festival de Cine de Ourense, Spain, 2001; V Rassegna Cortometraggi d'autore, Colle Brianza, Italy; Hommage a Werther Germondari, Cinématèque de Nice, France, November 2001; L'Alternativa, Indip. FF, Barcelona, 2001; 8th Philadelfia G&L FF, USA 2002; 9th Oldenburg Intern. Film Festival, 2002; OltreConfine FF, Viterbo, Italy, 2003 Prague-Brno G&L FF, Czech Republic 2004; Babel Festival, Ostadetheater, Amsterdam, 2004; I-CONTEST / V-art, Complesso Exmà, Cagliari, Italy, 2004; Serile Filmului Gay IFF Cluj-Napoca, Romania, 2010; Boston LGBT FF, USA, 2014; Genderotica, Roma, Italy, September 2018...